How to Plan a Beach Wedding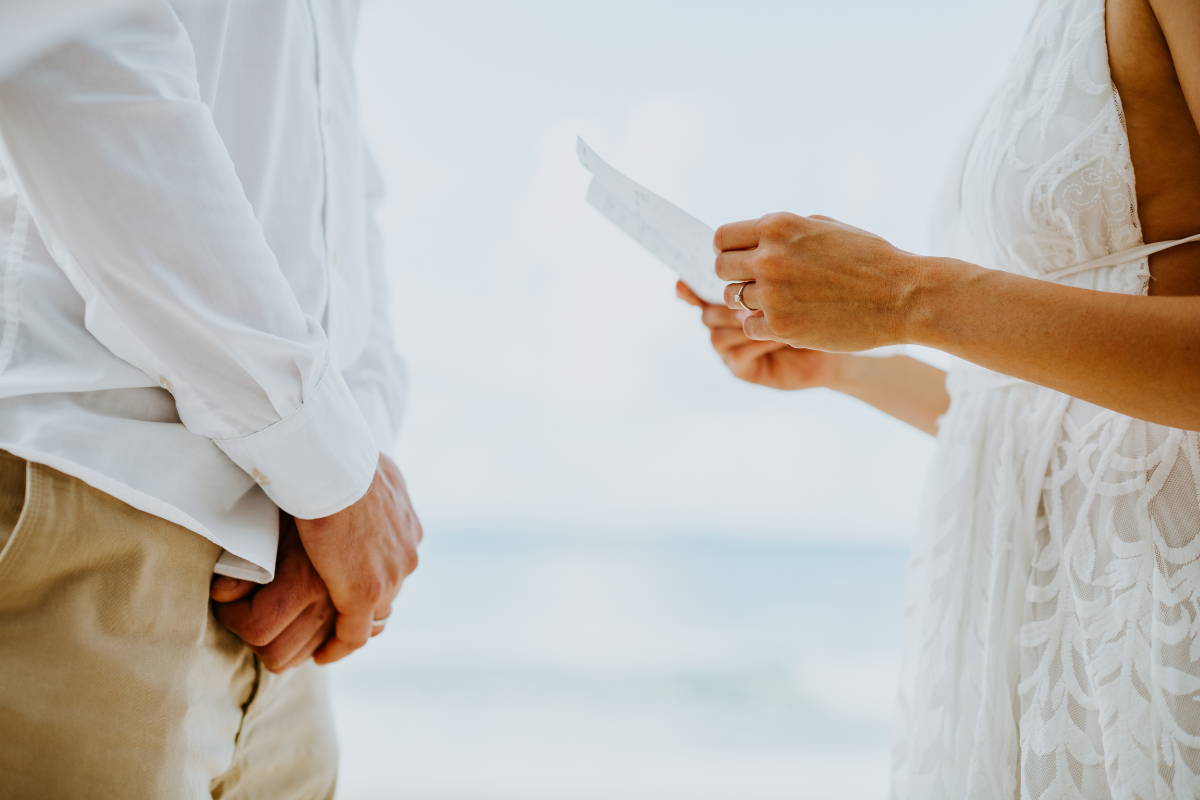 If you're a fan of ALT Swim, chances are you love being at the beach whenever the opportunity strikes. And what better opportunity than celebrating your nuptials seaside? Whether you've always dreamt of a beach wedding, or we've only now piqued your interest, knowing exactly how to plan a beach wedding will ensure your special day is memorable for all the right reasons.

Holding a wedding in a public space might sound simple enough, but there's a whole list of extra things to consider if your heart's set on a beach wedding. While doing your own research (or hiring a wedding planner) is essential, our beach wedding planning checklist is the perfect place to start.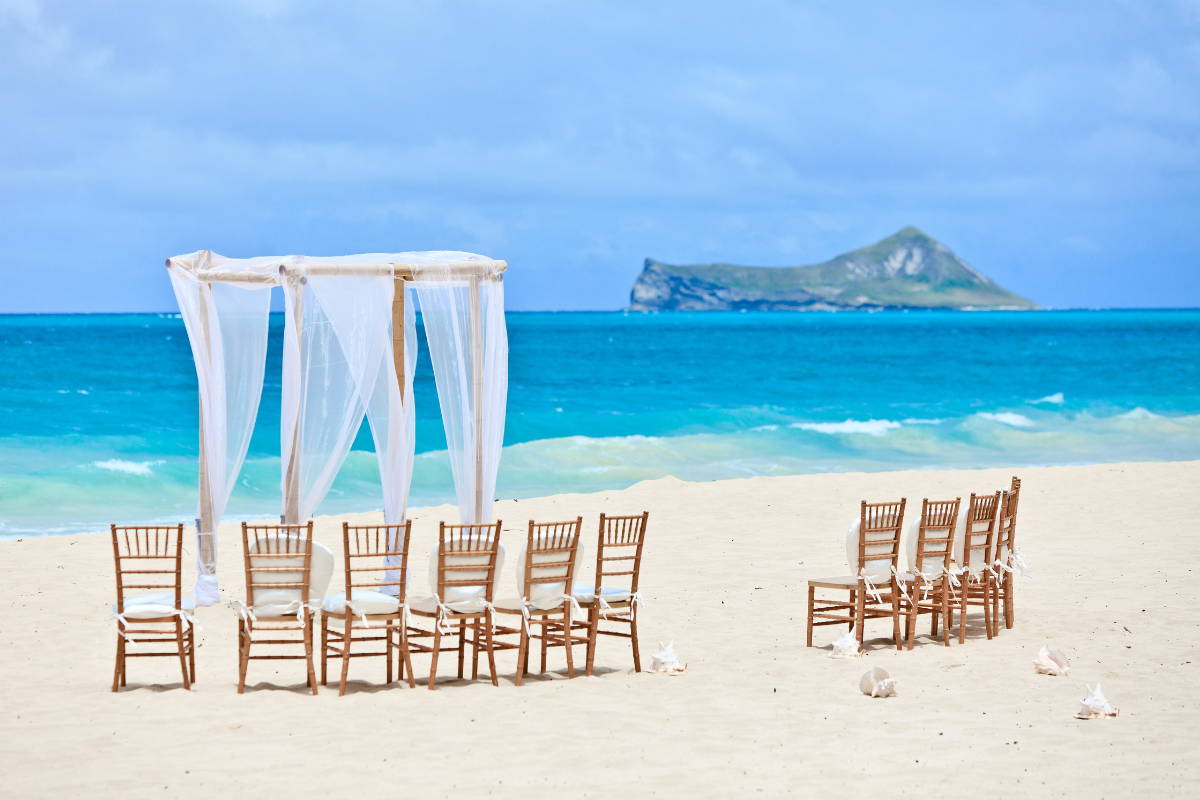 Choose your dream location
Beach wedding locations are beloved for many reasons. There may be a particular beach that holds special memories for you as a couple, or a beach you grew up on and grew to love. You may also just fall in love with a location for how it looks and feels! Do your research and check out as many beaches as possible in person, see how they photograph and take note of the essentials like amenities, parking and accessibility (you want your guests to be comfortable, too!).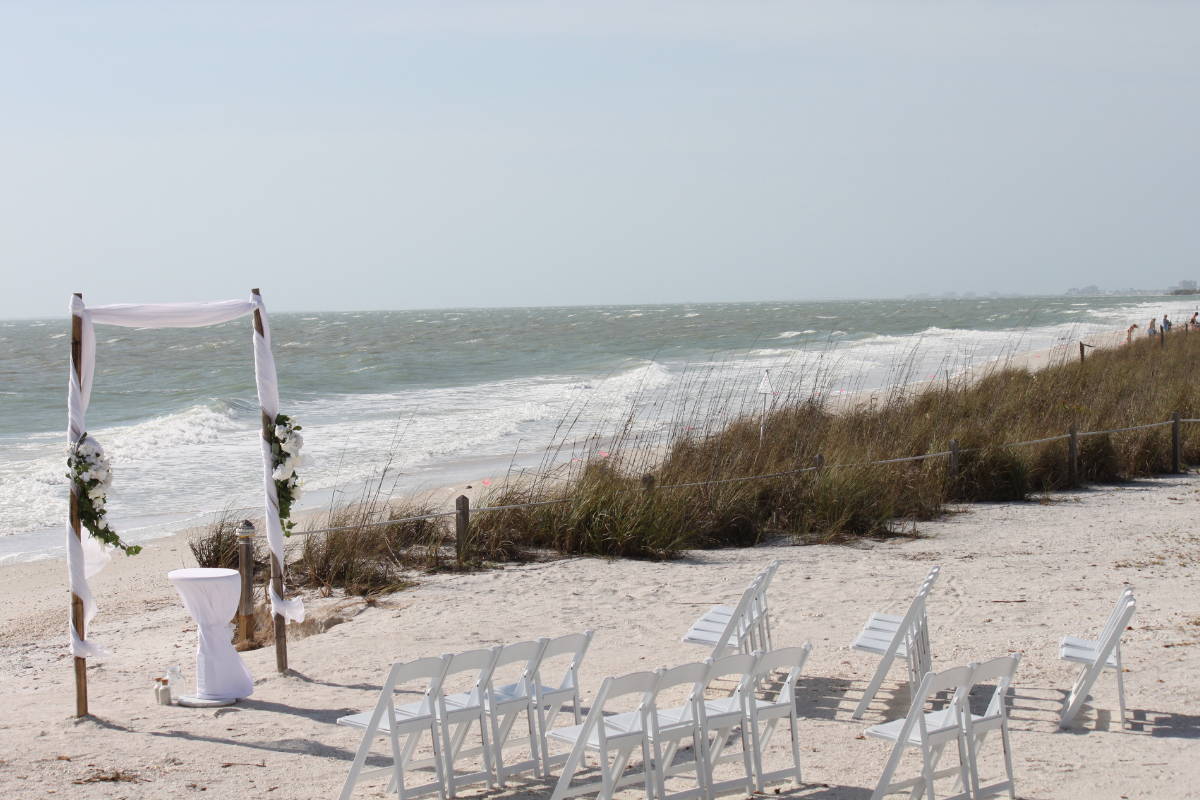 The best beach wedding locations

Australia is home to some of the most idyllic beaches in the world, so why not get married at one? From the Whitsundays to white sands of Jervis Bay, St Kilda Beach, Bondi and Byron Bay, there's no shortage of stunning beaches to choose from.

Turn your big day into a romantic holiday with a destination beach wedding. With travel back on the cards, there's no better time to jet overseas for your beach wedding. Hawaii, Bali and the Bahamas are favourites for a reason, while Mexico, Miami and the Caribbean prove popular with couples who crave that buzzy beach atmosphere.

Set your budget

The cost of a beach wedding varies just as much as any other wedding location, however there are always solutions for every budget. Costs to factor in include your marriage licence, celebrant, seating, shade and decor. While the cost of things like decor, seating, archways and flowers will depend on your tastes and budget, the non-negotiables can set you back from upwards of $750. While not the most fun, ensuring you've properly budgeted for your beach wedding will help prevent any last-minute money surprises.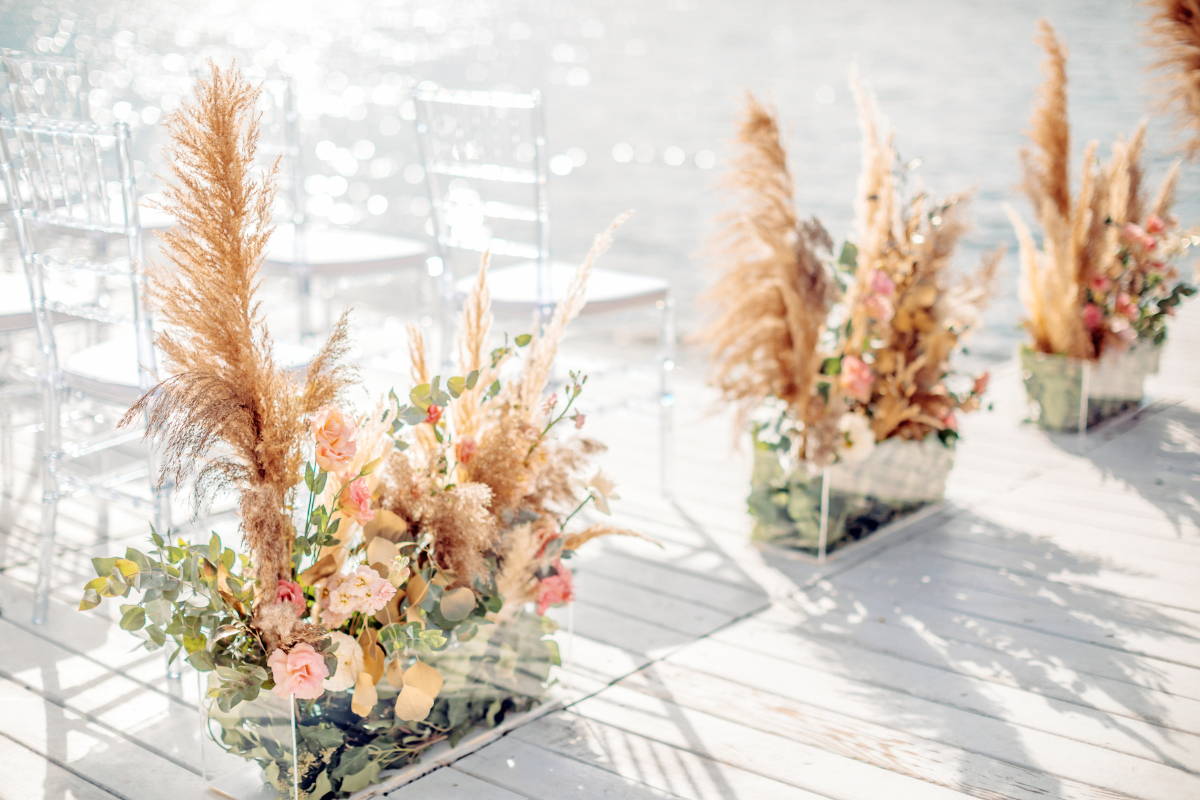 Get your permit for a public beach wedding

One you've narrowed down your wedding beach wishlist, it's important to get in touch with the local council to see if you need a beach wedding permit. Rules and regulations vary from council to council, so while one may let you hold your micro wedding without paperwork, another may require an application, risk management plan and more.

Include a dress code

A beach wedding poses many unique questions to the couple and their guests. The first that comes to mind is likely the all-important beach wedding dress code. Your beach wedding can be as laid-back or as luxe as you like – you just need to let your guests know if a bikini and kaftan is cool, or if you expect more elevated, resort-style attire.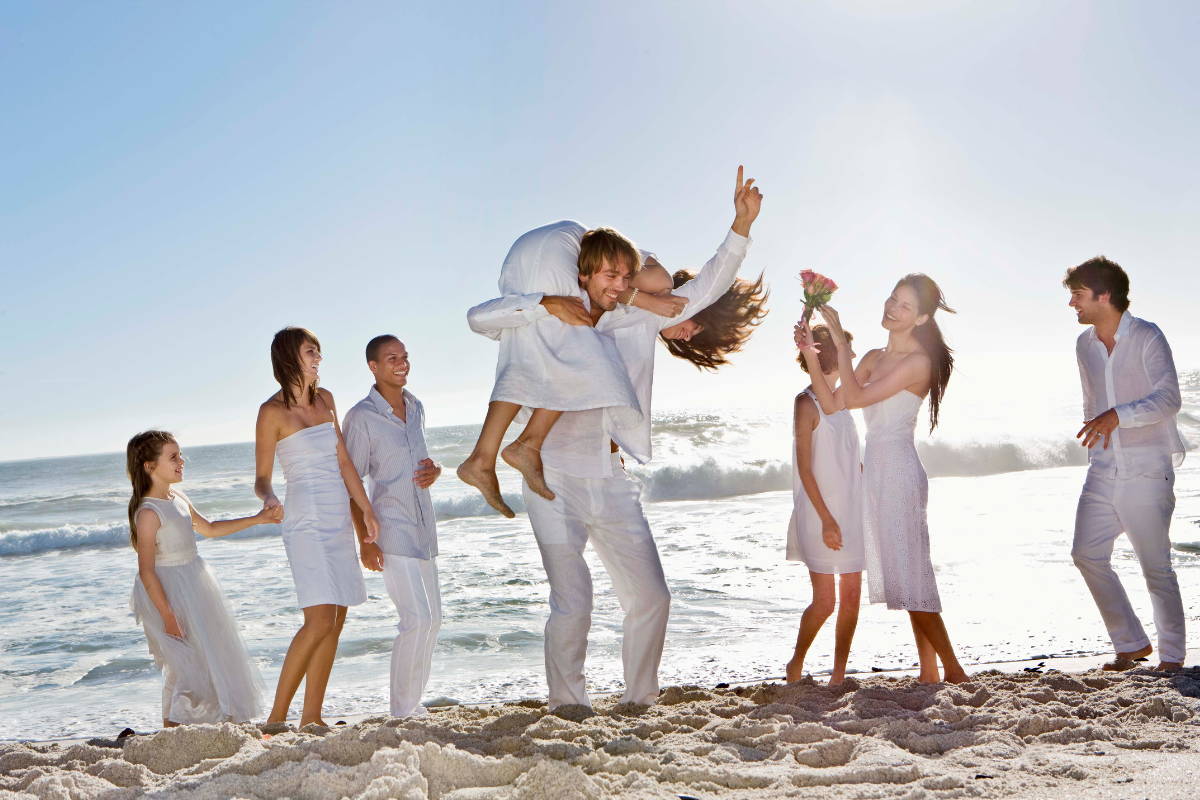 Consider shade & comfort

Good beach wedding etiquette doesn't end at the dress code. For the couple, considering your guests' comfort is key: ensure the seats are comfortable enough for the duration of the ceremony, and that there's some shade should people need a moment away from the sun. Invest in the right audio equipment so that every guest can hear your vows over background noise like waves crashing, coastal wind and birds.
---