Swimwear to Compliment Your Skin Tone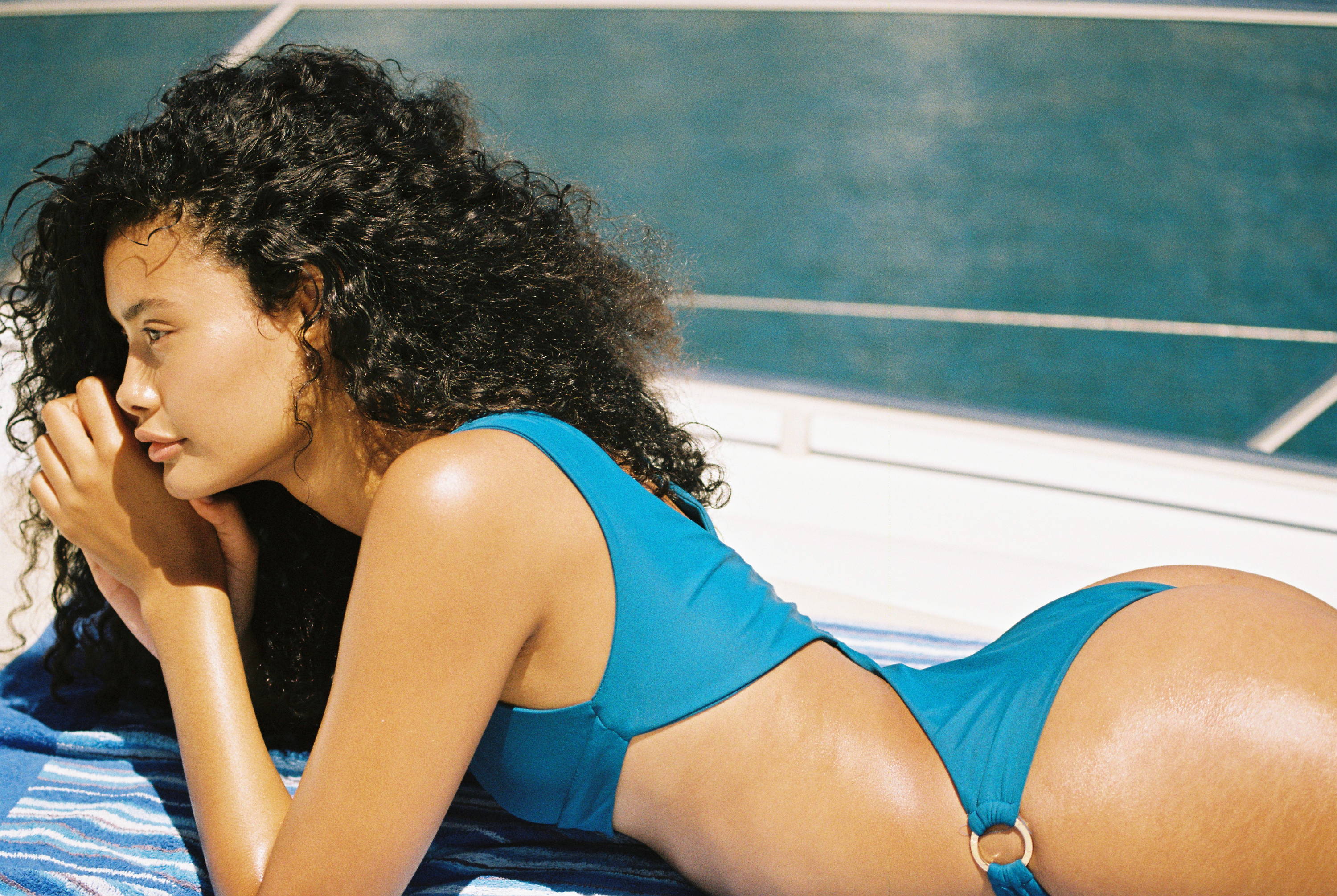 While all our ALT babes rock the entire spectrum of swimwear to perfection, knowing what colours compliment your skin tone best is sure to bring that extra shot of confidence when sunning yourself on the sand. Want to know if this season's trending shade was tailor-made for you? What swimsuit colours are going to make you truly pop? Read on for the ultimate ALT guide for finding your most flattering swimwear yet.
CHOOSING THE PERFECT SWIMWEAR FOR YOUR SKINTONE
BEST SWIMWEAR COLOURS FOR PALE SKIN
For our fair-skinned babes, flipping to the other side of the colour wheel is going to make porcelain complexions look amazing. Flattering pale skin is all about choosing darker hues that will contrast beautifully against fairer bods. Some of our fave shades for pale skin are:
Deep blues and navy
Lush jewel tones like emerald green, amethyst and deep ruby red
Cool dark browns
Fresh pastels that won't wash you out - think lilac, lavender, baby blue and rosy blush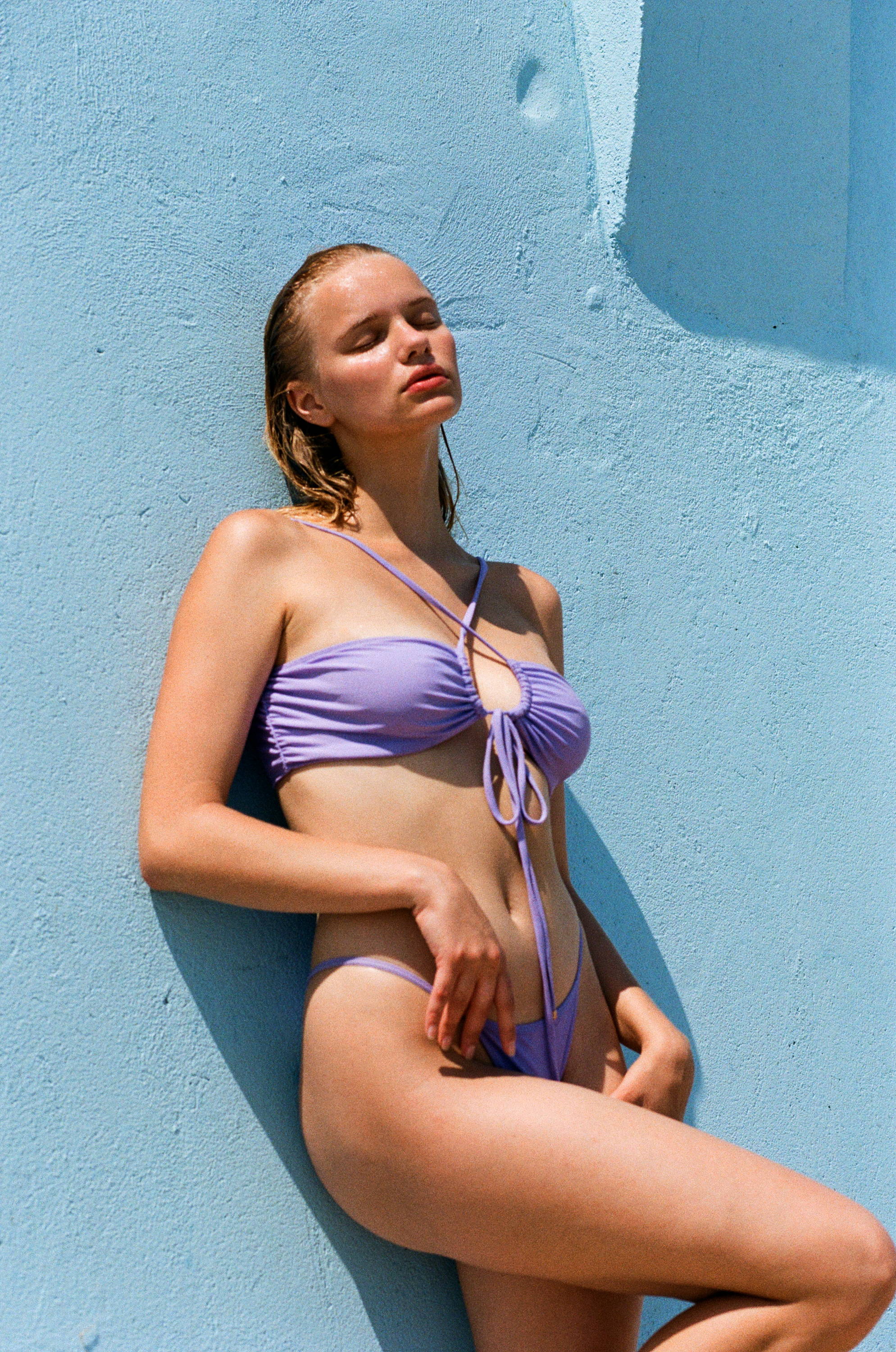 BEST SWIMWEAR COLOURS FOR MEDIUM SKIN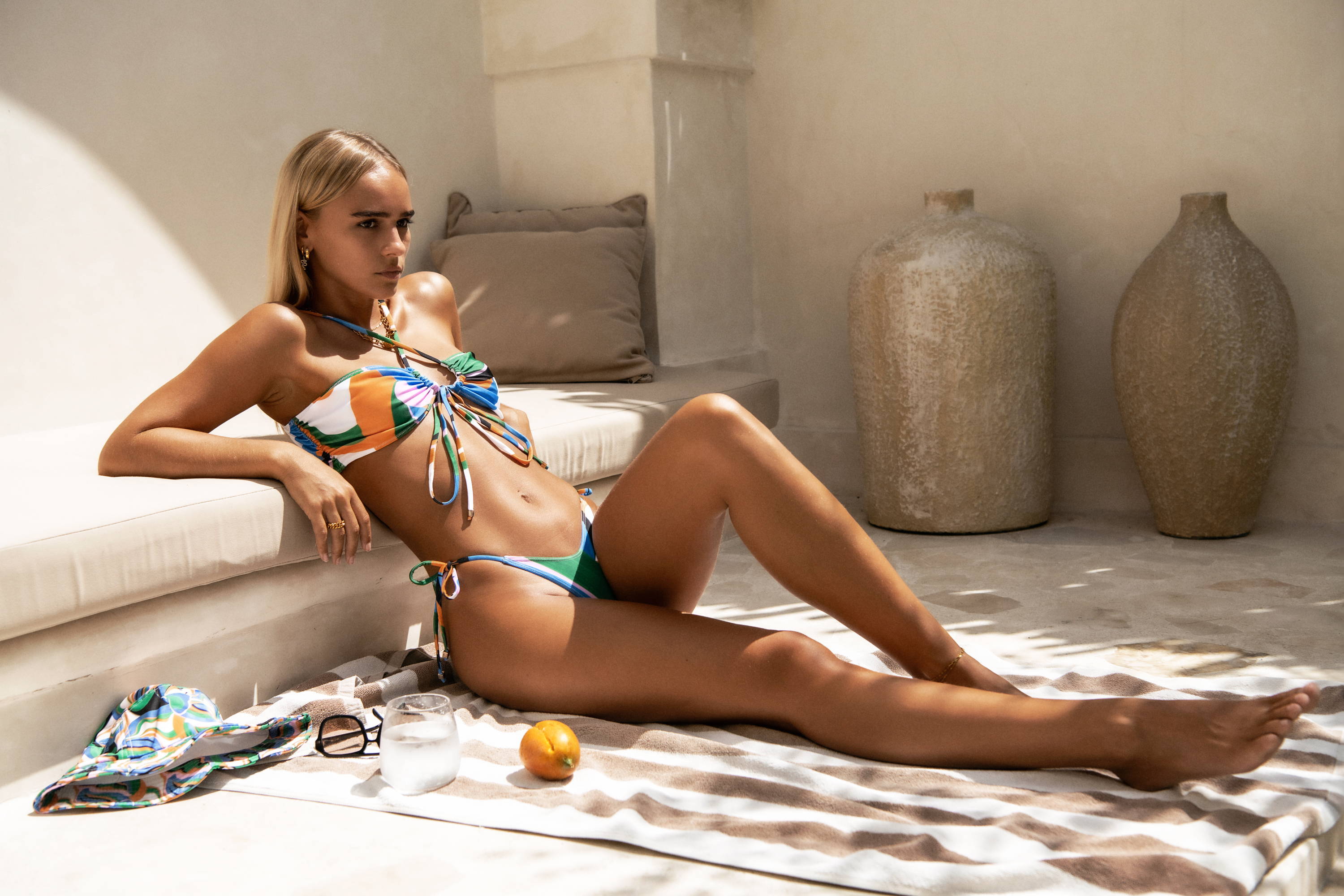 If you've got medium skin, you've probably got a pretty even mix of warm and cool undertones going on. This is great news for our fearless style chameleons, as most colours work well with medium skin tones. Medium complexions are complimented by even the boldest of swim looks. We're loving:
High-shine metallics, including gold, copper and silver
Retro neons and citrus to get your glow on
Trending neutrals like taupe, grey and white
Summery shades of peach, rose, coral and palm green
BEST SWIMWEAR COLOURS FOR OLIVE SKIN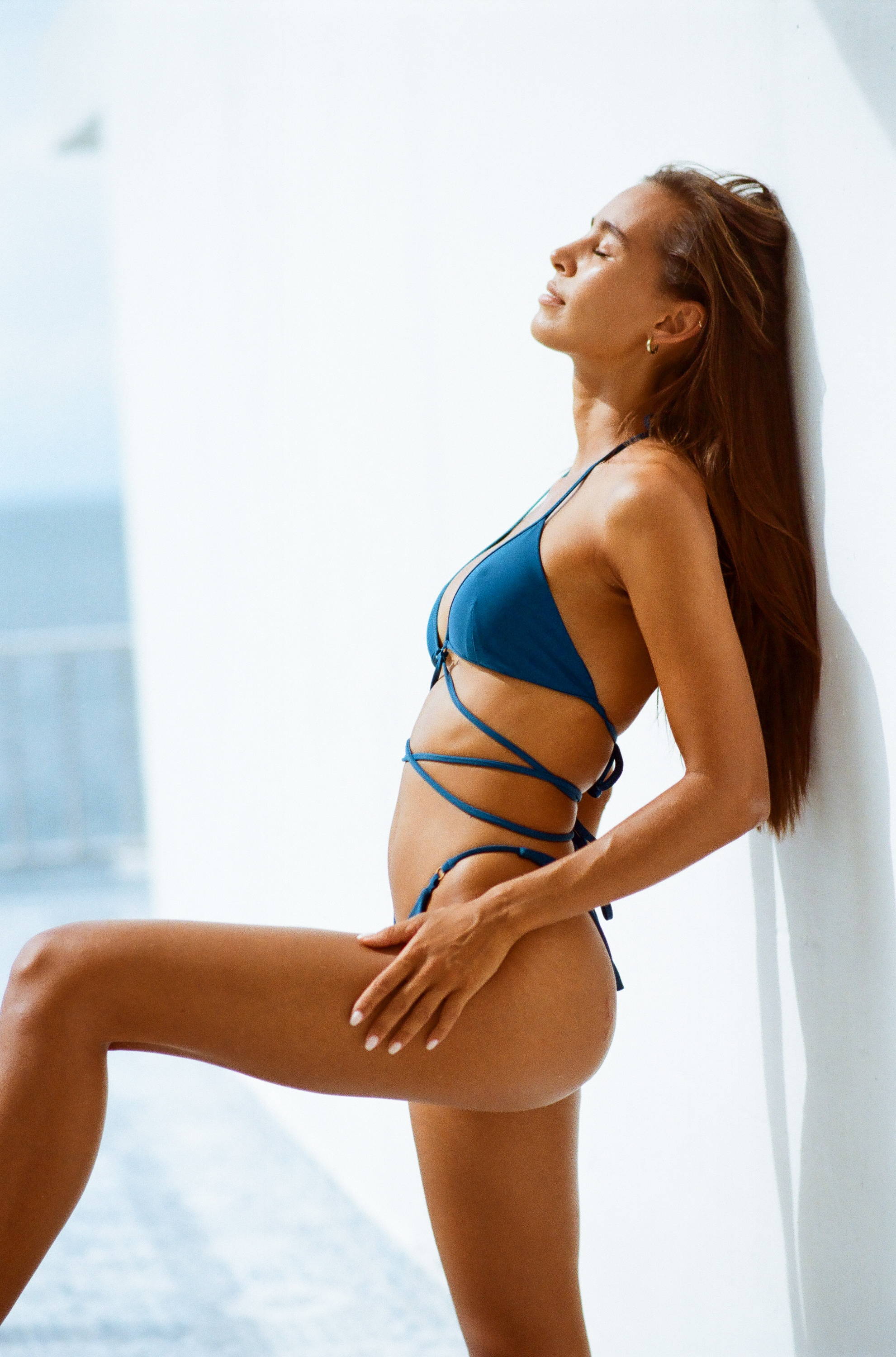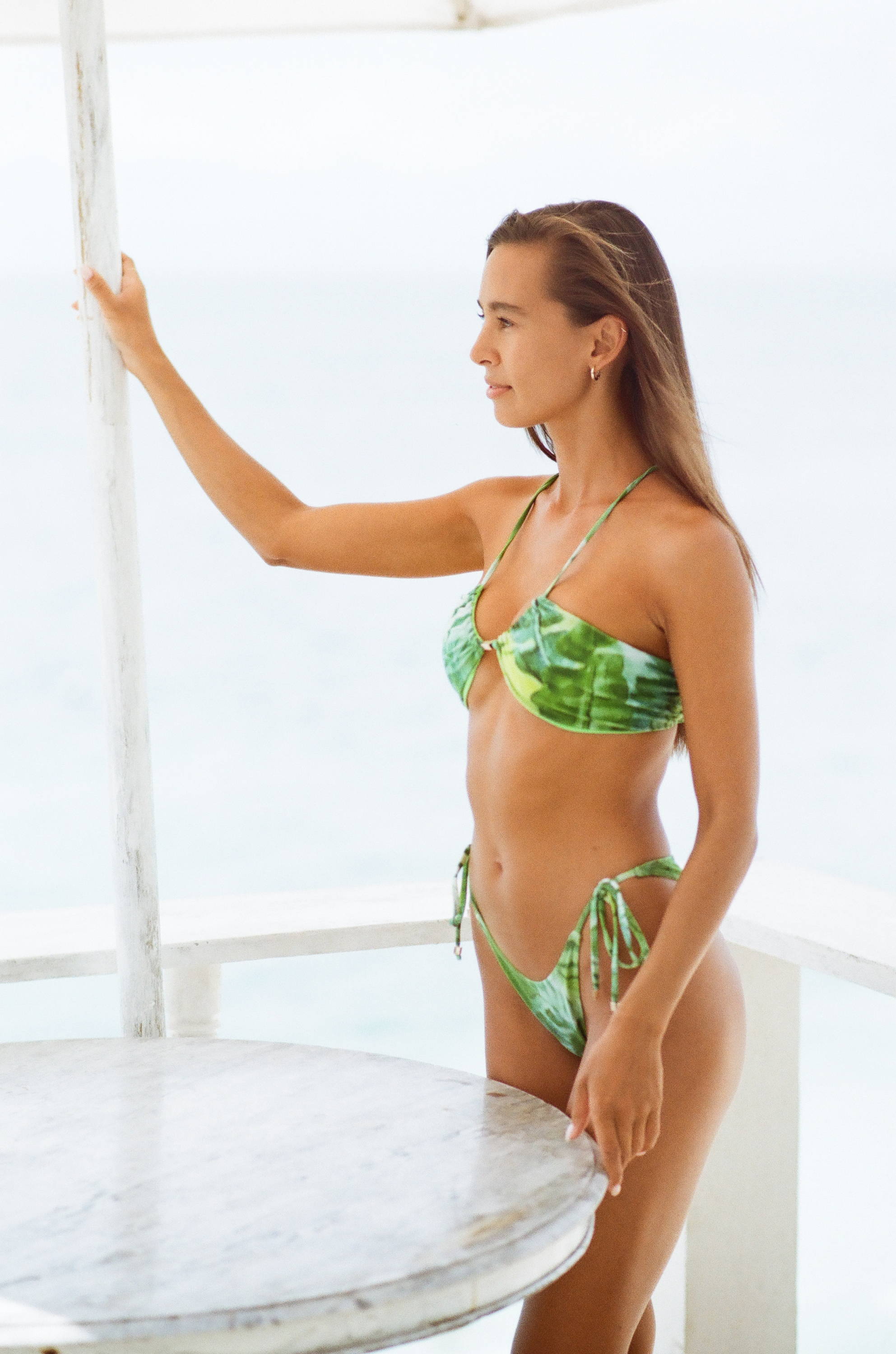 The warm undertones of our olive-skinned babes work best with shades of swimwear that are a bit darker or brighter on the colour spectrum. Your naturally golden glow looks amazing against:
Rich earthy shades of red, orange and amber
Oceanic hues of mid blue, turquoise and green
Rich, chocolatey browns
BEST SWIMWEAR COLOURS FOR DARK SKIN
Deep skin tones can pull off almost any shade, so choosing swimwear to flatter your complexion comes easily. You don't run the risk of being washed out by lighter colours, so dark-skinned gals can flawlessly rock:
Top-to-toe bright whites and metallics
Saturated blues, purples and greens
Bold prints that combine multiple shades
Sunset colours like red, bright orange and yellow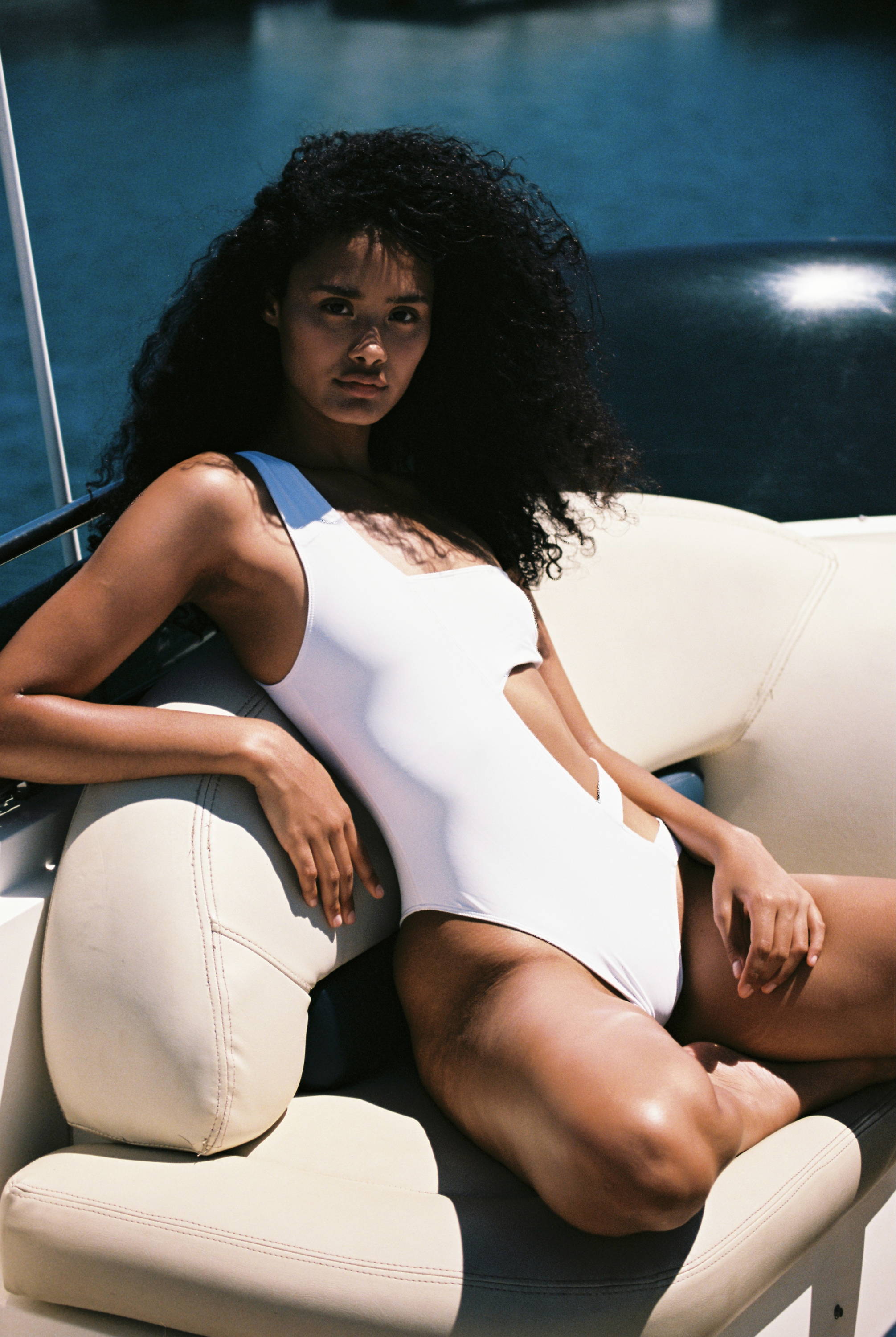 CHOOSING THE PERFECT SWIMWEAR FOR YOUR HAIR COLOUR
BEST SWIMWEAR COLOURS FOR BLONDES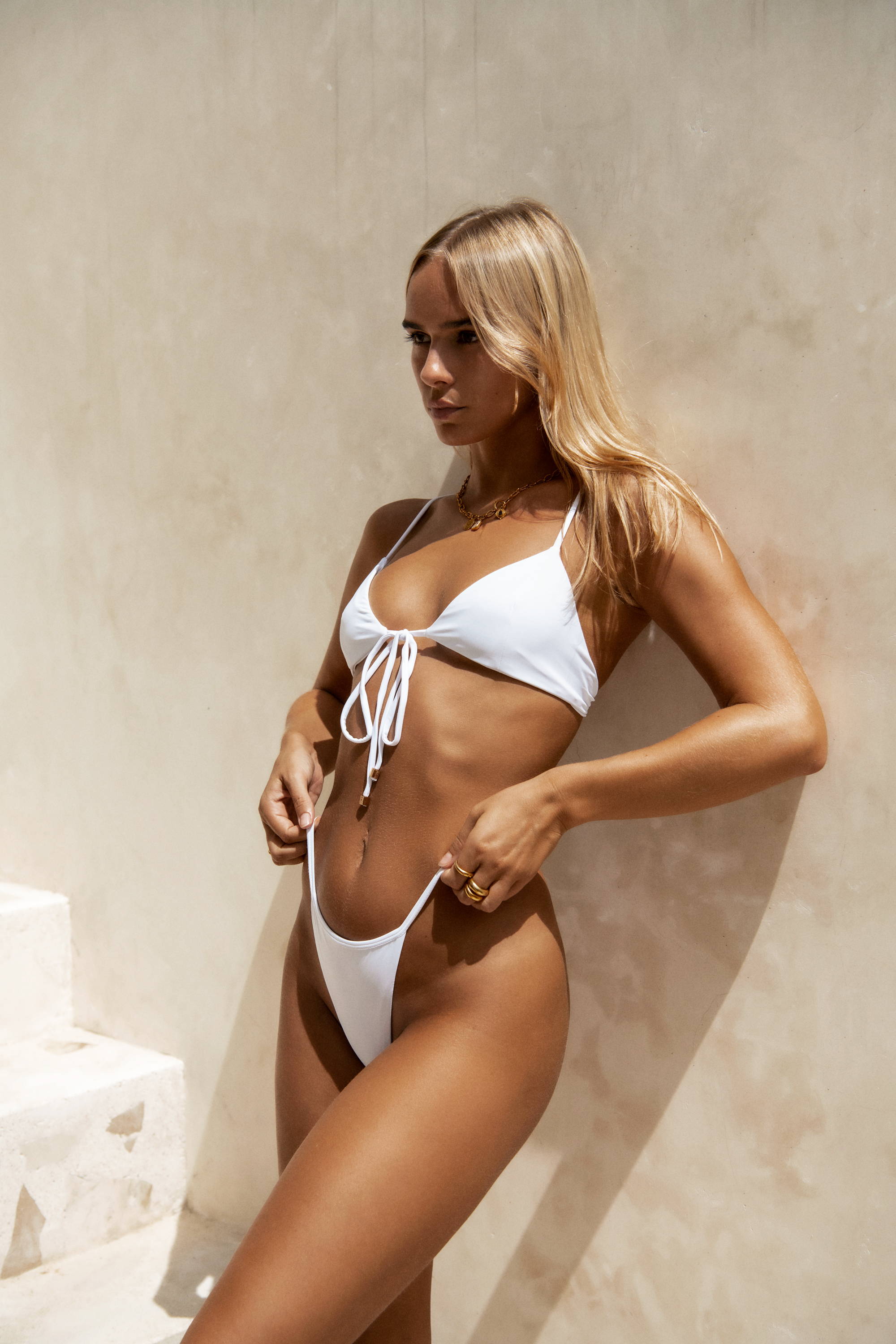 Whether you've perfected the art of salon blonde or are blessed with naturally sun-kissed strands, you want swimwear to compliment your lighter locks. Blonde looks its stunning best when paired with swimwear in shades of:
Bright metallics like champagne gold
Fresh white (think salty skin and sipping from coconuts…)
Soft, romantic pinks
BEST SWIMWEAR COLOURS FOR REDHEADS
Red hair is having a serious style moment, but those babes who've rocked it from the start know the true beauty it brings to your look. Whether you're on the lighter end of strawberry blonde or ginger, or darker in shades of copper or auburn, you'll look amazing in:
Sleek black swimwear that lets red hair truly shine
Most shades of green (emerald's our MVP)
Dark blue that offers some chic contrast
BEST SWIMWEAR COLOURS FOR BRUNETTES
Hair that's on the darker end of the spectrum looks gorge when paired with high-contrast colours. Highlight the beautiful dimension that comes with brunette hair by choosing:
Deep shades of blue and navy that compliment without weighing you down
Cool, bright white for a shot of contrast
Hot pinks and reds that will play up the richness of your hair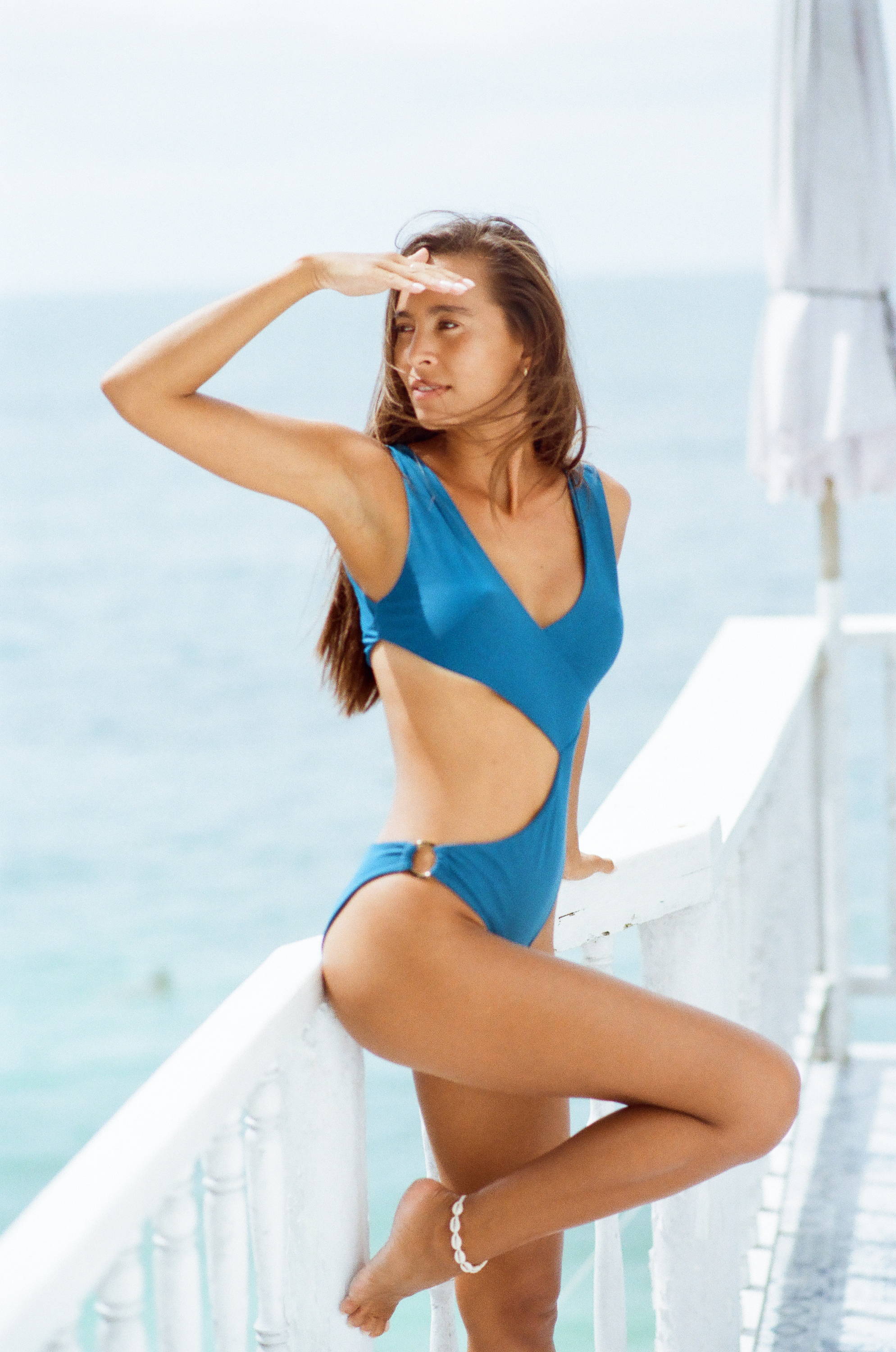 The best swimwear colours are ones that have you feeling as amazing as you look. With the above tips to guide you, shopping for ALT Swim pieces that compliment your skin tone has never been easier.
---