The Best Bikini For A Smaller Bust
Here at ALT, we're all about swimwear that makes you look and feel amazing, no matter your shape or size. For smaller-chested babes, it's all about creating a sense of balance (and a little extra boost, if that's what you're vibing!). Ahead, our edit of the best bikinis for small busts proves that finding swimwear that flatters your figure is easier than you think.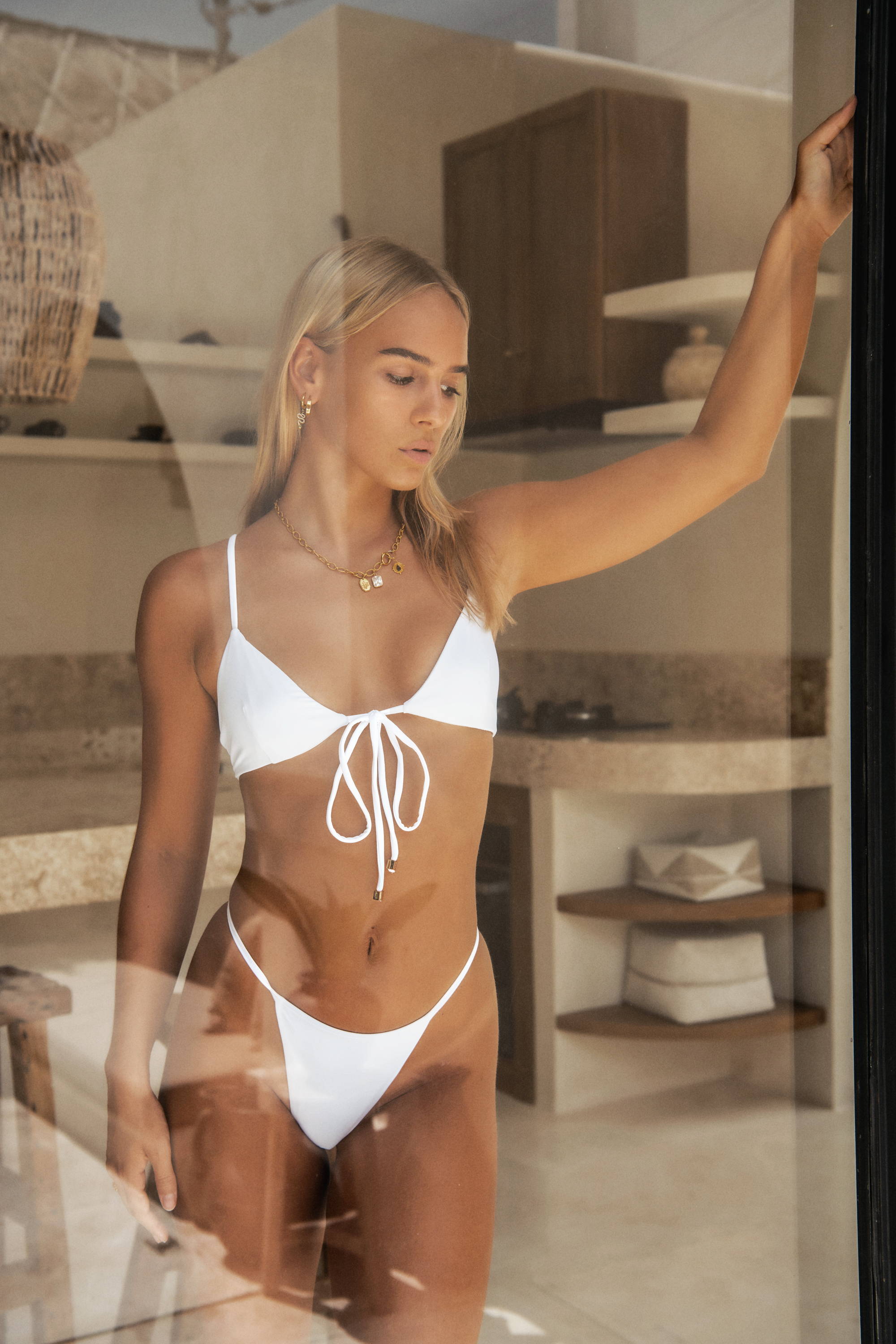 Iconic for a reason, string and triangle styles are the ultimate bikinis for small boobs. The triangles provide just enough coverage and lift, while the slender straps don't detract from the decolletage we're playing up. Flip the trend on its head (literally) with an inverted triangle bikini. Spotted on IT-girls all over the grid, the inverted triangle serves an instant push-up effect that's endlessly flattering on smaller chests.
CHOOSE THE RIGHT NECKLINE
Necklines have the power to create flattering lines around the decolletage, as well as lifting and shaping a smaller bust. Asymmetric necklines create the illusion of soft curves, while halter styles can help shape and define. Look for swimwear with necklines that aren't the standard straight or square (which can visually flatten an already-petite chest). We're loving our multi-wear bikini tops that let you create your very own custom neckline, so you can find a perfect fit that flatters your figure best.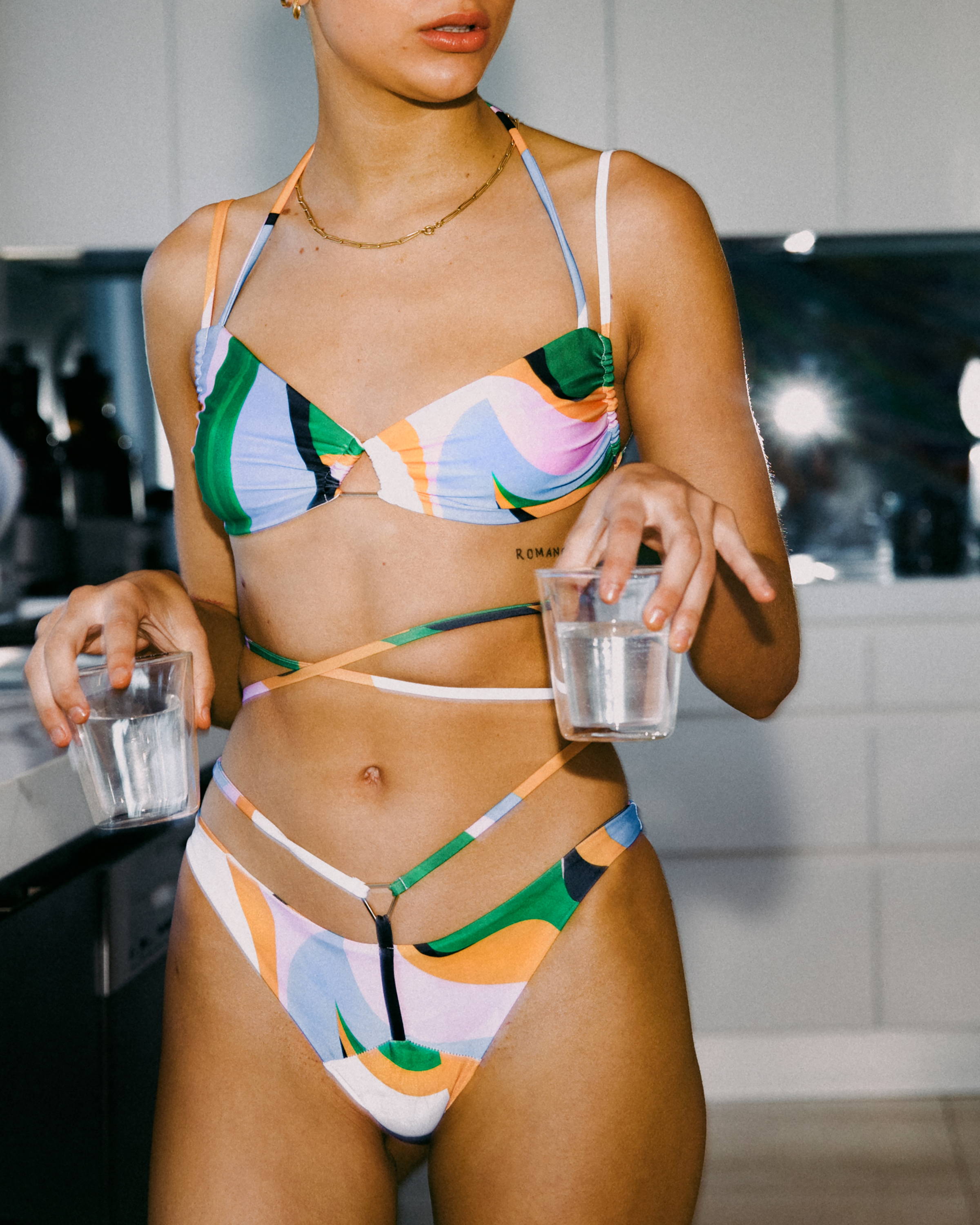 A surefire way to amp up a smaller bust? Choose a bikini top or one-piece that creates visual volume. Whether it's through a sculptural ruffle, moulded balconette cups or luxurious embellishments, a little extra drama goes a long way when flattering a small chest. If you're more of a minimalist in the swimwear department, opt for a sleek padded swimsuit that flatters without overpowering your frame.
Bust-enhancing swimwear doesn't need to be bold to make an impact. Look for finer details like ruching, darts and wiring that bring a little extra shape to your chest. Clever accents like angled cups and under-boob cut-outs are instant ways to play up your assets, as they create the illusion of curves while remaining right on trend.
Whether you're rocking an athletic bod or blessed with a small bust and big hips, finding the perfect swimsuit for your frame is effortless with ALT. From surf to sand and every resort lounge in-between, our edit of the best bikinis for small busts will have you unleashing the goddess within.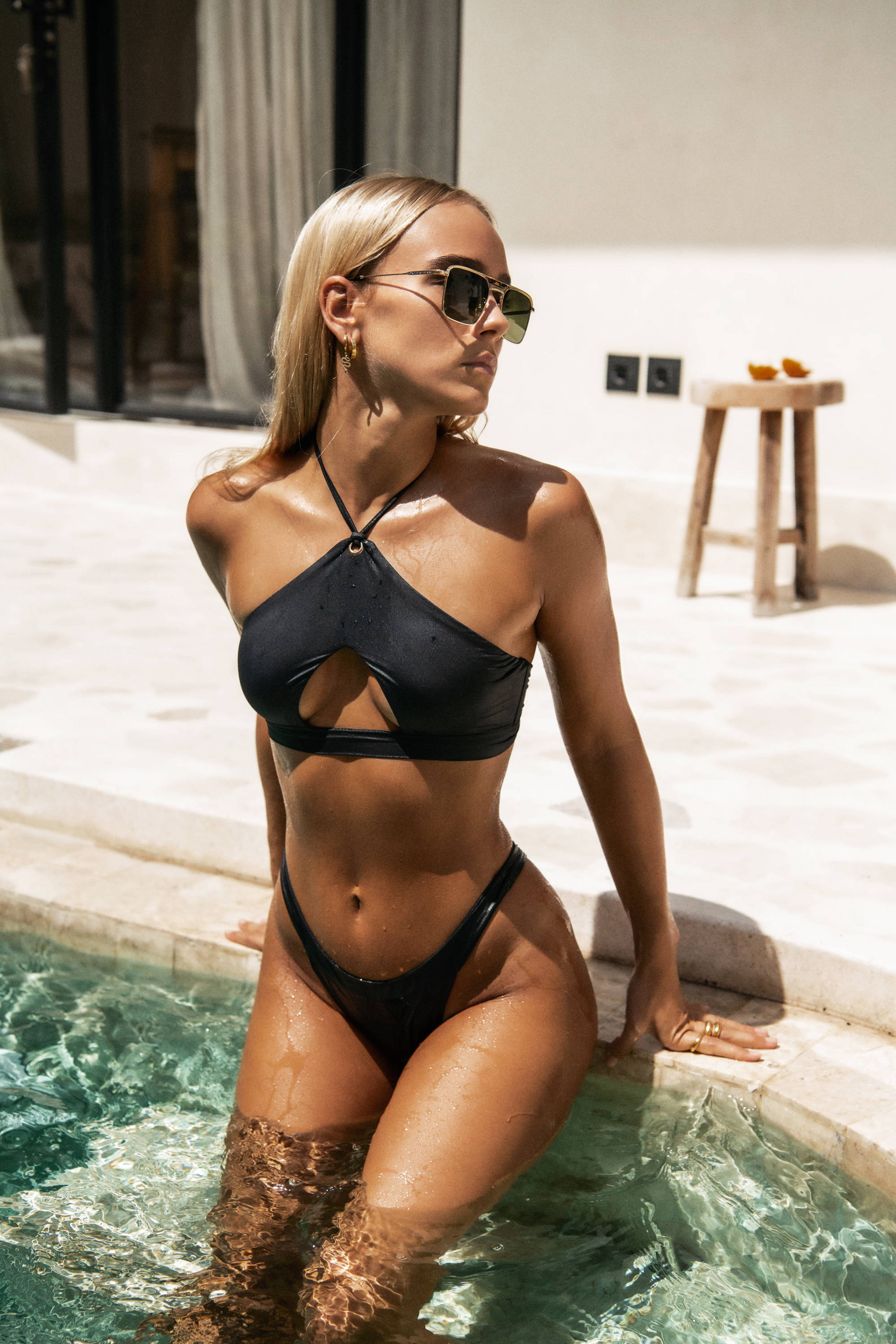 ---