The Best Bikinis For a Larger Bust
The right swimwear will have you looking and feeling flawless, no matter your figure. At ALT, we're all about celebrating what makes you beautiful - especially those killer curves. But if you've got a fuller bust, you know all too well the trial and error that comes with finding the perfect bikini. Our tried-and-tested tips for finding the best bikini tops for big busts proves you don't have to sacrifice support for style.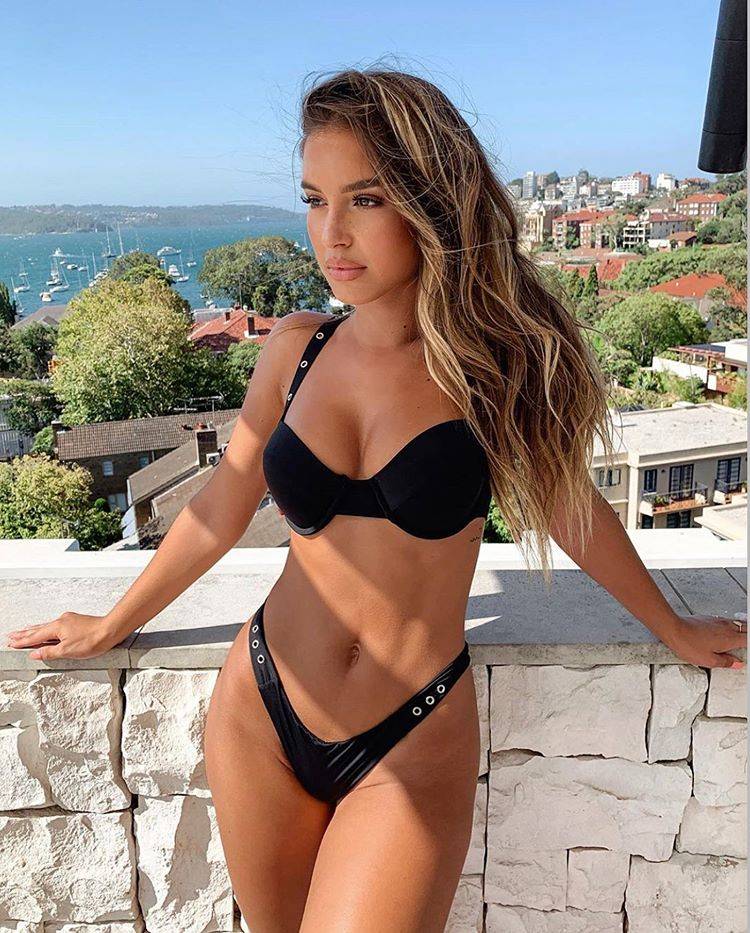 Underwire bikini tops are one of the easiest ways to flatter a fuller bust, and every curvy girl should have at least one underwired swimsuit in her repertoire. We love underwired bikinis as they offer the same fit and support as your favourite bra. With the added bonus of ALT's butter-soft swim fabric for complete comfort, you can bid adieu to the dreaded dig while still keeping the girls in check.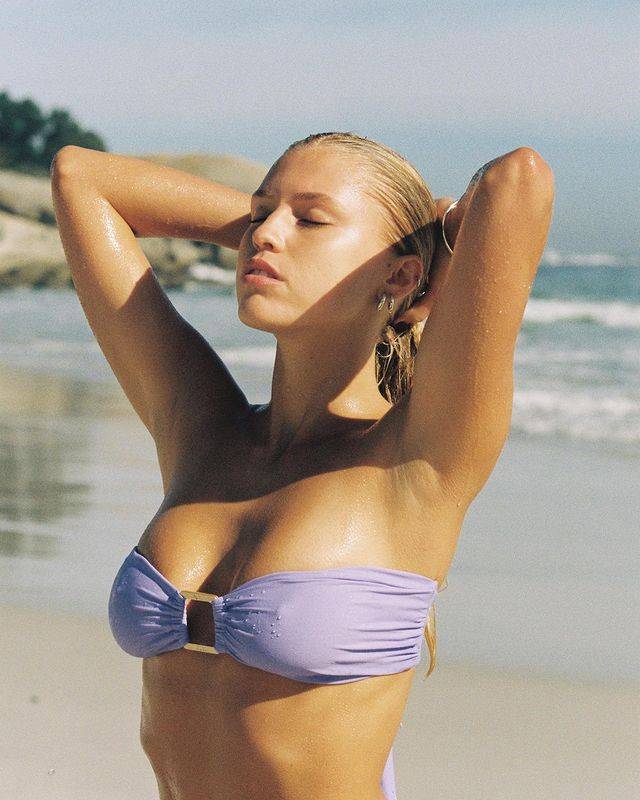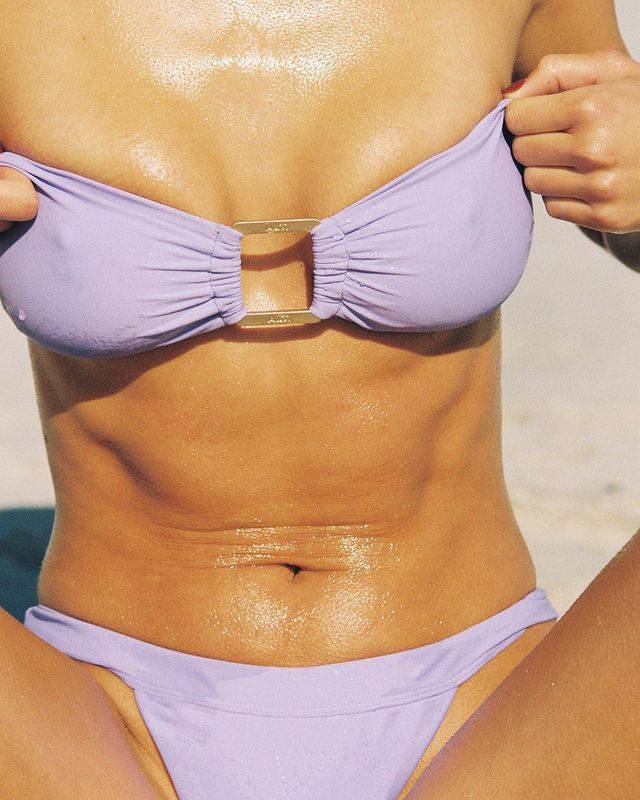 Underwire or no underwire, balconette and bandeau bikini tops can create great lift and shape for larger busts. The moulded cups on bandeau and balconette styles help to create a flattering fit, without the full-on structure of an underwired swimsuit. The best part? Many balconette and bandeau bikini tops have the option to remove the straps, letting you lounge by the pool with minimal tan lines and maximum impact.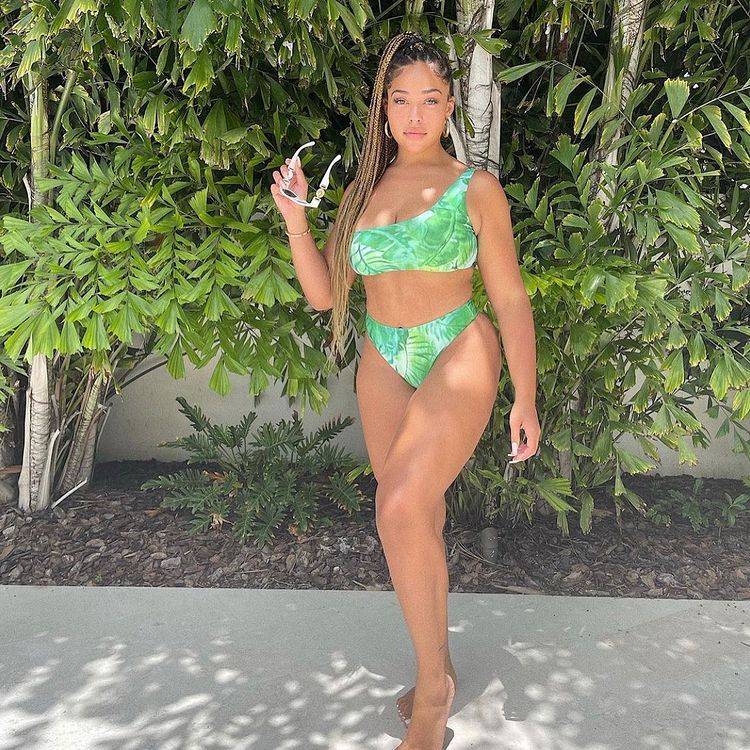 This season's sports-inspired swim crops and bikinis are a dream for our well-endowed ALT babes. Grounded in classic swimwear designs of the 90s, sportier bikini shapes offer extra coverage without compromising on sultry-chic. A high-neck crop with full coverage is perfect for a day in the surf, and eliminates the chance of a rogue wardrobe malfunction. Want something a little sexier? Opt for a one-shoulder bikini top, which still boasts bust support while showing off a little more skin.
If you're looking for bikinis with large bust support, keep an eye out for these design details:
Bikinis with wider straps offer more support and structure than skimpy string styles, and are often adjustable for a truly bespoke fit. We love that the addition of wide straps will let you experiment with the entire spectrum of swim styles without sacrificing the support you want.
These seemingly small design elements can have a major impact on the way a bikini top fits and feels on bigger boobs. A bikini top with strategically-placed seams, darts or panelling can transform a swimsuit from flat to truly flattering, all while staying super subtle.
A well-made swimsuit can make a world of difference to how you look and feel. Details like double-stitched seams and thicker bind will keep your girls supported while ensuring the bikini retains its shape for seasons to come.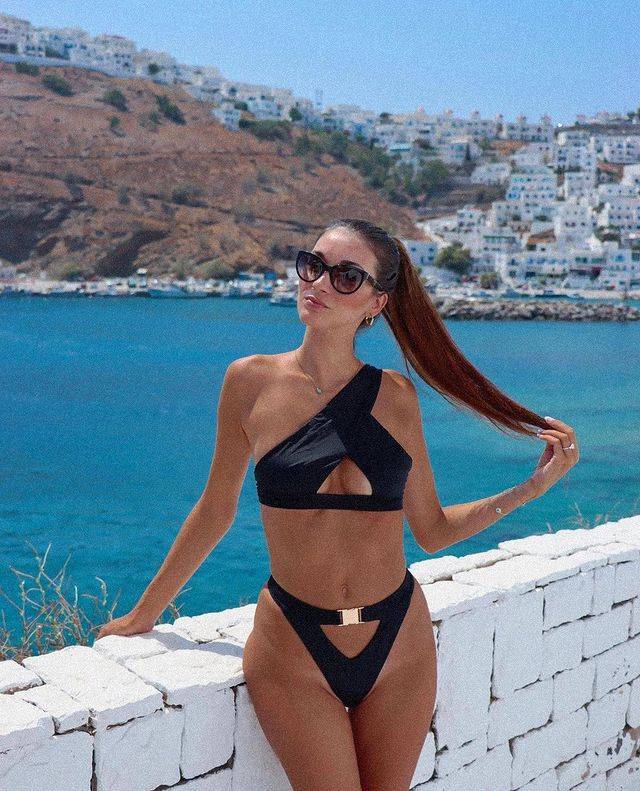 Whether you're rocking an hourglass figure or simply blessed with a full bust, finding the perfect bikini becomes effortless with ALT. If it's a poolside hang, day at the beach or bougie weekend away, our edit of the best bikini tops for bigger busts will have you revealing the goddess within.
---